We're proud to be a media partner in Futures I-Trade Show presented by Futures Magazine.  We want you to stop by our booth and join us for this full, action-packed day of trading education and networking with fellow traders.  Your favorite futures traders from twitter such as EminiPlayer, EminiWizard, Trade Pilot Pro, TraderSmarts may show up at our booth, so follow us on twitter to see when!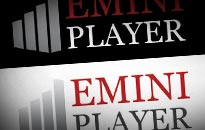 Thanks to our charisma and fun-loving personalities, EminiPlayer is giving away TWO 1-month memberships to his site EminiPlayer.Net!  If you've used his trading levels before on his blog, you know how accurate his levels are and what a great help it is for your trading.
Rules:
2 "Traders Unscripted" interviews will be contest videos
Each contest video will have a question to answer.
Each contest video will be a separate chance to win a free access to EminiPlayer.net for 1 Month
To Enter:
Copy and paste the following tweet, adding your answer:"RT @marketHEIST: what did you learn in our @futuresitrade interview? // [your answer]"
You only get 1 entry per contest video! So make your tweet count!
Winners:
We will notify the 2 winners via Direct Message (DM) on twitter, so make sure you're following @marketHEIST so we can send you a DM.  Winners will be notified before June 23th, 2010.
Contest Videos:
Meet Dan Gramza, CME Group's Feature Speaker for Futures Trading Education
Question: What bank was Dan working for when he went to Japan?


TBD
TBD
Additional Futures I-Trade Show event details:
In addition to many virtual booths, the Futures I-Trade Show features speakers:
Dan Gramza
Steve Bobbitt
Al Brooks
Salem Abraham
Marco Hague
Alex Mendoza