Another reason that the subscription service that Hamzei Analytics provides is in my humble opinion one of the best values out there for traders was the mentorship and transparency provided for the subscribers on July 15, 2010. It proved to be a very difficult market to trade for many out there and even for us in the HFT chatroom it was not easy but with the mentorship provided in the room and being able to observe the trades as they are being placed in real time with full transparency a tricky day turned into be a very profitable day for all the mentors and members who traded it correctly.
There were many opportunities on July 15 to be long and short, the goal is not to catch the very top or bottom of any trade but the goal is to be in the move and catch a portion of it. Hopefully it is the majority but if not that is ok. We just need to be engaged in the market and make good trades. With good trades comes the profits.
I have posted only a very small portion of the transcripts from that day and placed them on the charts to illustrate that HFT caught both sides of the day's action which proved to be very fruitful.  I just wanted to give a 2 chart illustrations of where the trades were entered, exited and the accompany transcipts for transparency.
I also want to note that the 2ndtrade, the long, was entered and exited several times and also at times was added to and and scaled out of along with being accompanied by a hedge to protect any long positionson a couple of occassions. However the bias was long with accompanying targets which were all achieved. Also there are indicators that are propietary that one can not get anywhere else such as the put/call ratio that I have found to be very very insightful to the direction of the market.
To be part of this trading community go here Hamzei Analytics . The market is always changing, so should we.
1st Trade - Short ES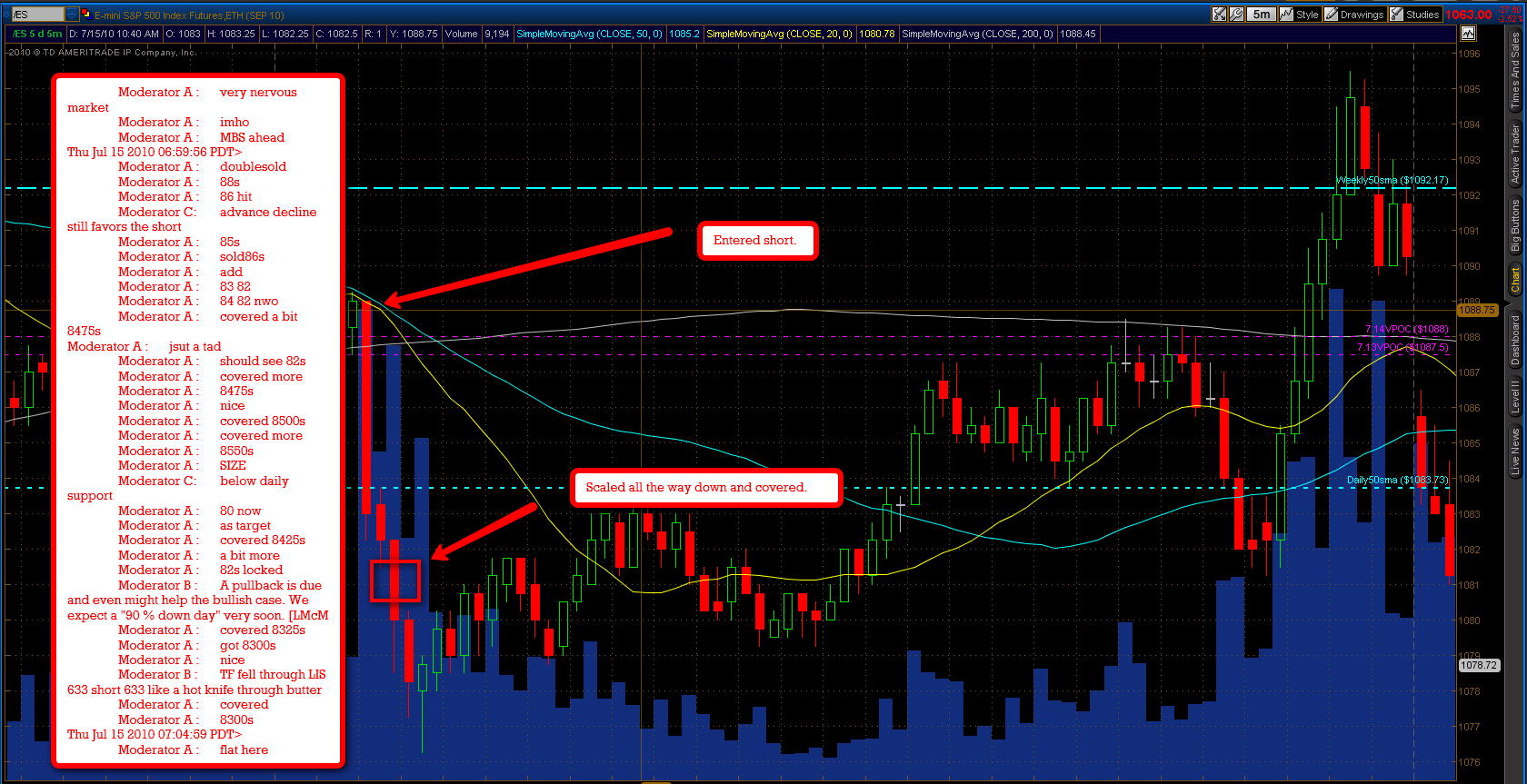 2nd Trade - Long ES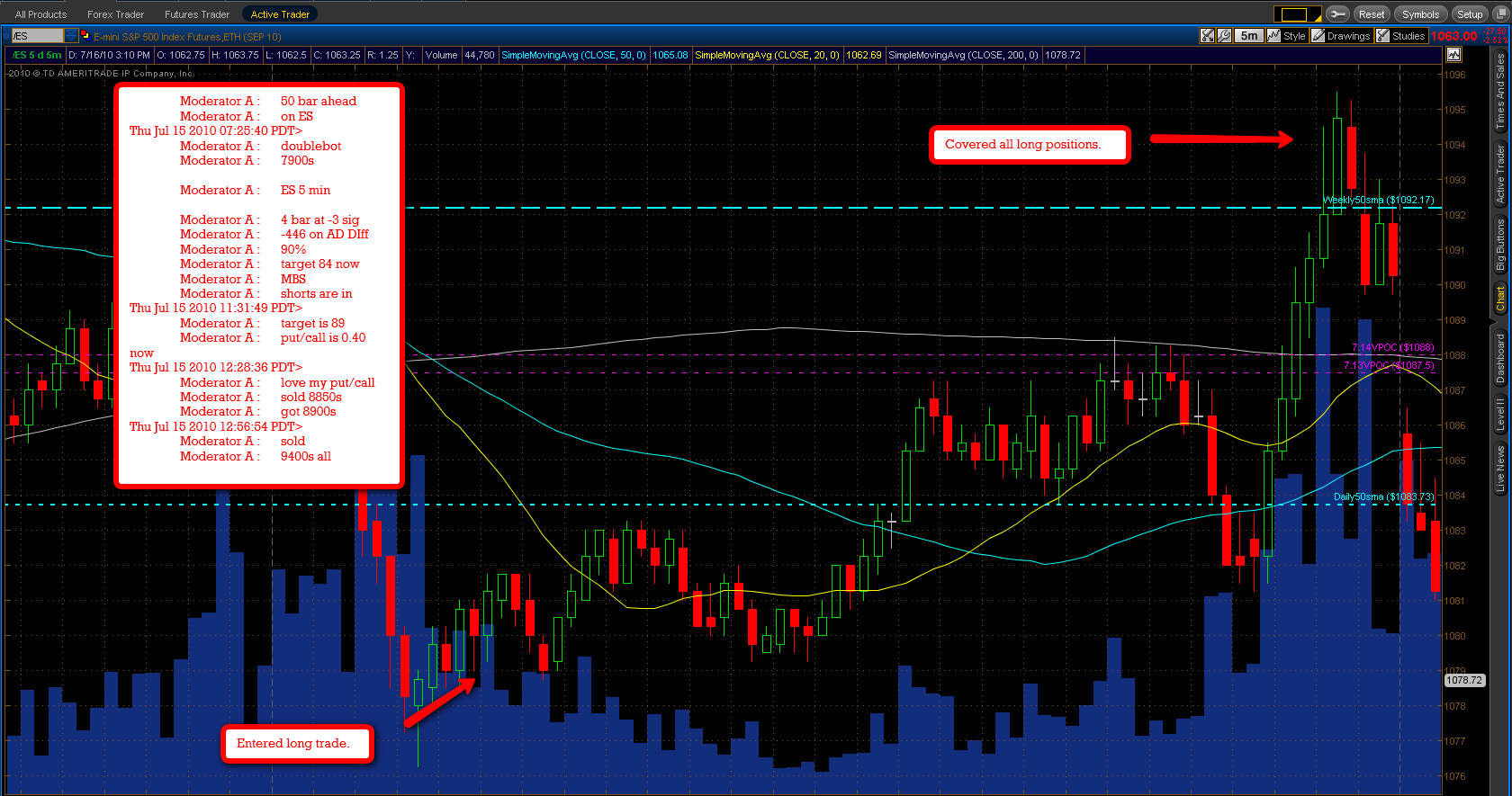 Advanced
0 Users Collected
Post Topics
Download Our Free eBook
And subscribe to our MarketHeist Guides newsletter!