Follow
You may remember a few weeks ago we invited our mailing list subscribers in the LA and Orange County areas to join us for this free day of stocks and options education.  It was held at the beautiful Hyatt Regency hotel in Orange County, which I've never been to before but was definitely impressed with the location.  The event was hosted by OptionsAnimal and offered a full day of free stocks and options trading lessons from OptionsAnimal founder Greg Jensen, coach Jeff McAlister, and special guest Jon 'DRJ' Najarian from OptionMONSTER and CNBC's Fast Money.  TradeMONSTER's Travis McGhee was also on hand to show everyone how to apply the lessons learned through TradeMONSTER's online trading platform.
The biggest benefit for me was hearing (again) the methods and examples of trade adjustment, but some of the other lessons taught included:
Intro to options basics
How to be a consistent traders and the steps to do so
Intermediate and advanced options spread trading strategies to help you hedge positions
Portfolio management for the modern investor
Q&A in person with the presenters
Here's some pictures we took at the event.  If you weren't in LA or weren't able to make it, we're sorry we missed you but OptionsAnimal holds these lessons online every week so you can take a free lesson at your leisure.
HAD to post this picture first!  Greg Jensen doing the Alfred Hitchcock "Larger Than Life"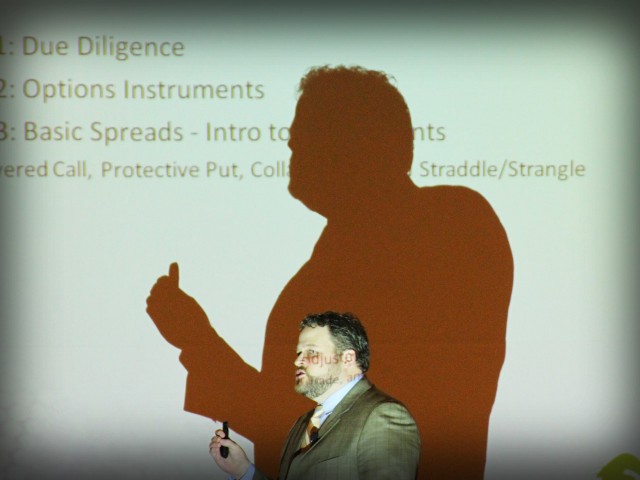 Jeff McAlister, Ryan Jensen, and Joe Jensen working intensely.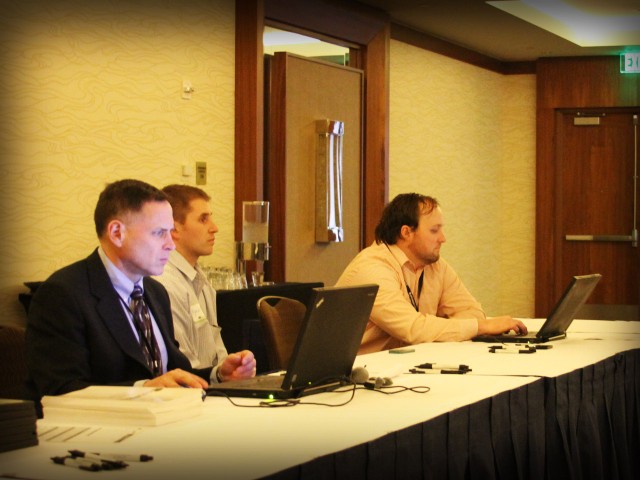 Travis McGhee personifying "automatic trading robots"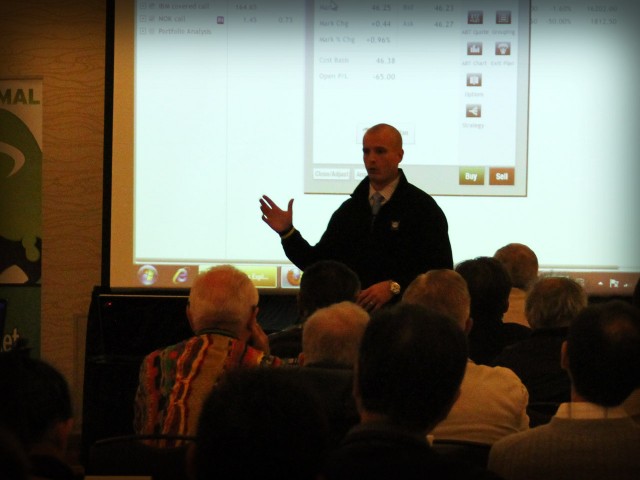 Tad Chatting During the Break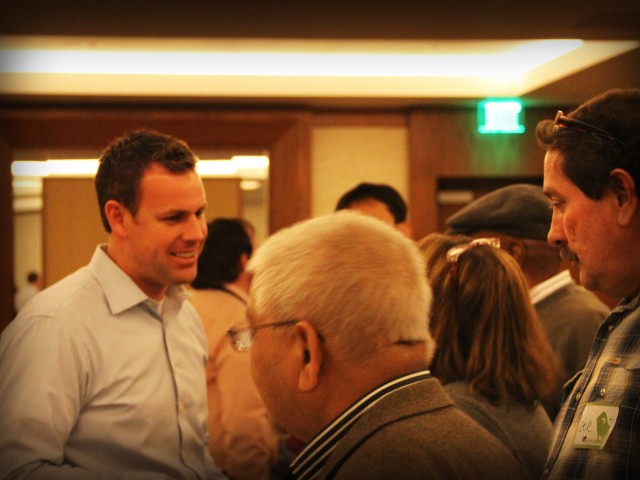 Jeff McAlister answering a question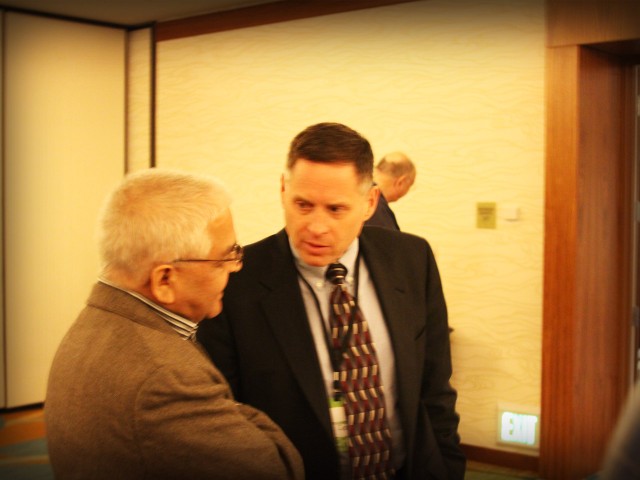 Jon Najarian sharing options wisdom.  Did not catch the infamous ponytail in this picture but I assure you it's still there.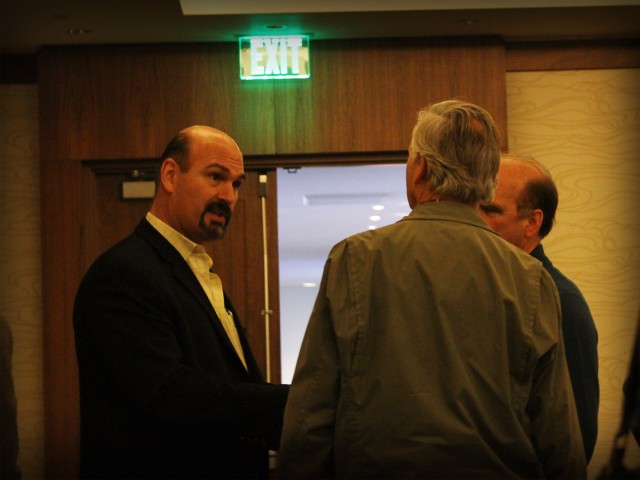 Is Travis being interviewed? No, but he's being very helpful with broker questions.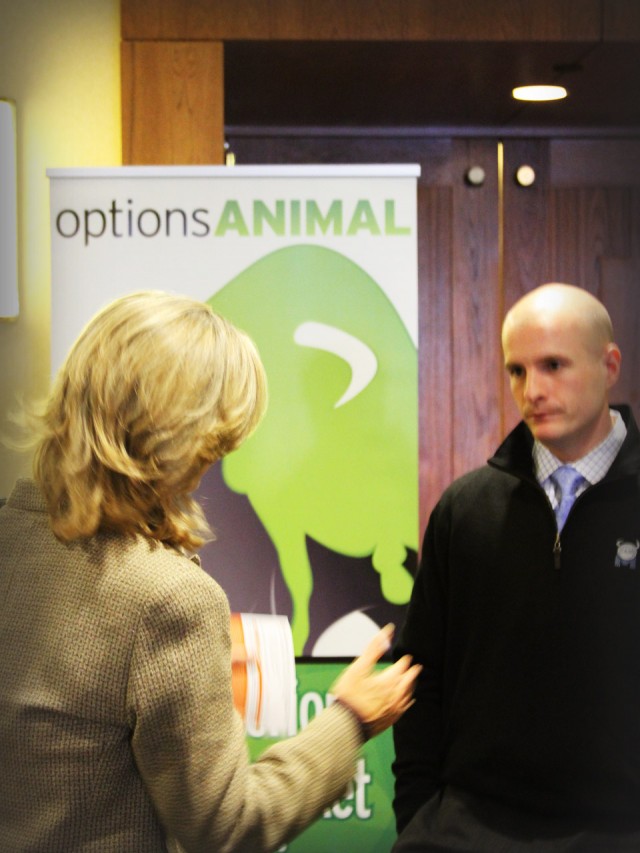 Jon Najarian shows how it feels like to be married (handcuffed) to a trade...  Or just a hand signal?