The Importance of Risk Perception in Investing
Whether a person is just learning to trade stocks or teaching a doctorate course on investing, risk perception is directly tied to the realities of finance. According to Q Finance, risk perception is "the way in which people and organizations view risk, based on their concerns and experiences, but not necessarily on objective data. Risk perceptions can influence such things as business policies and investment decisions."
Follow this guide to understanding the importance of risk perception in investing.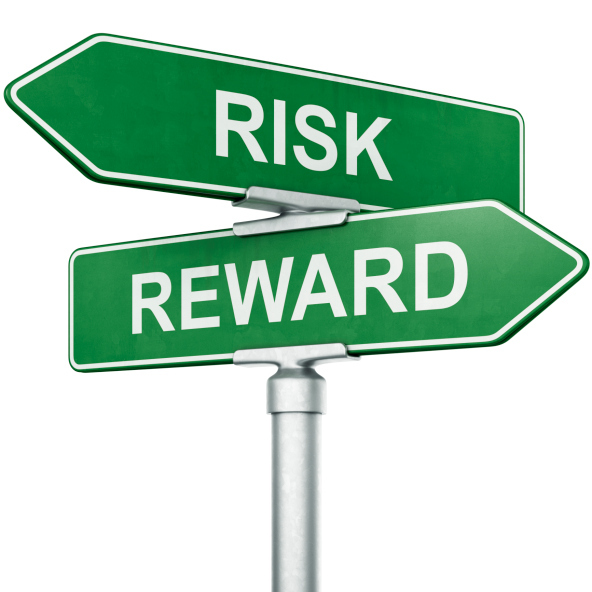 For investors, the relationship between risk and reward is direct and inescapable.
Risk and Perception
Anyone who gives legitimate stock trading advice will ascertain that there is no such thing as a risk-free investment. But the perception of risk can shape the reality surrounding actual risk.
A quote by Michael Novogratz from an article about financial expert Peter Briger sums up the concept of perception by pitting the perspective of one investing guru against that of another. "Someone will come into my office, and after they leave I'll think, 'What a nice guy,'" Novogratz says. "They walk into Pete's office, and Pete is thinking, 'How is this guy going to screw me?'"
The Psychology of Risk
According to one study, each individual brings their own perception of risk to each investment. One investor may consider Coca-Cola to be a risk-free investment because of the brand's ubiquitous nature. Another may identify a growing trend in obesity awareness as well as its association with sugary drinks and consider the downfall of the tobacco industry before deciding an investment in a soda stock is too risky.
The Relationship Between Risk and Reward
As risk increases, so does the potential for reward. When buying a lottery ticket, the risk of losing your "investment" is almost a mathematical certainty, which is why a single-dollar ticket can pay off enormously - it's a tradeoff of extraordinary risk bringing a rare, but extraordinary reward.
Although less extreme, financial investing works the same way. An FDIC-insured savings account comes with essentially no risk, but its reward can't even keep up with the cost of inflation. A savvy investor should look to benefit from an investment that has the reward of being risky without the actual risk - this is possible when the investor can identify an investment that is less risky than it is perceived to be.

Since the risk of losing your "investment" in a lotto ticket is nearly 100 percent, the reward can be equally astounding.
In investing - as with life in general - perception is reality. With risk having so much bearing on the outcome of an investment, the perception of risk plays as large a role as the actual risk. With deep individual psychological factors being brought to the table by each investor, risk perception can be tough to measure. If done correctly, however, savvy investors can mitigate the risk involved by jumping on investments that appear to be risky - but that are actually fairly safe.
Andrew Lisa is a freelance writer living in Los Angeles. He writes about investing and the stock market.