5 Books Every Beginning Investor Should Have on Their Bookshelf
Deciding to invest can be exciting! ... and really scary. When you're new to it, the basics of stock trading and the world of investing can feel vaguely threatening. It seems like everybody has an opinion and everybody has an agenda. You want to make smart choices with your money, but when you ask questions, you get a dozen different answers. It's enough to make you want to eschew investing altogether and stuff your cash in a mattress.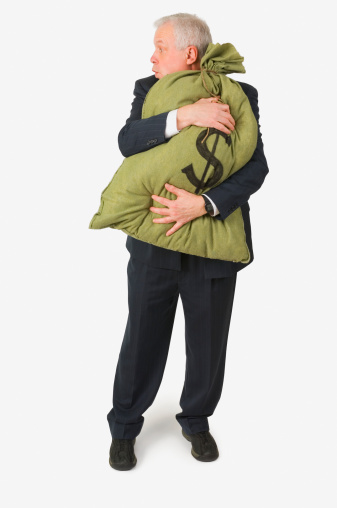 It's your money. Where should you put it?
Maybe, instead of resorting to the depression-era savings tactics, it's time to crack some books. While, yes, it is true that the authors of investment books can have opinions and agendas (just like the people on forums), it's also true that those books have to be fact-checked and run past a slew of other people before they are deemed worthy of publication. (Self-publishing is another post for another time.)
So! Which books should you read if you want to learn to trade? Which of the "newbie books" are most worth your time and money?
This book was originally published in 1949, but don't let its age fool you. The Intelligent Investor is considered by many to be the book for novice investors who wanted to learn the basics of stock trading.
If popular opinion doesn't sway you, consider this: The book's author, Benjamin Graham, was Warren Buffet's mentor. You trust that Warren Buffet knows what he's talking about, right? Why not learn from his teacher?
The Little Book of Big Dividends helps new investors learn what to do with their money during a bear market. The book is written by stock expert Charles Carlson and uses examples from recent market insanity (2008 and 2010, respectively) to teach novice investors how to trade and how to keep themselves protected against sudden downturns and even during sudden spikes.
This book was recommended by Wall Street Journal columnist Mike Piper as one of the best books for new investors who are still trying to figure out the world of financial planning, investing, and the basics of stock trading. The Investor's Manifesto is by William Bernstein and is potentially one of the most relatable books on investing you can read. Why? Because Bernstein is someone who also had to figure out the hows and whys of investing and how to trade for himself. He offers you the chance to learn from his mistakes as well as his successes.
This Robert Kiyosaki quick classic is a great book for a novice investor. Why? Because he tackles all of the different parts of responsible personal finance and entrepreneurship. Kiyosaki teaches you how to get the most out of a steady paycheck and how to invest in business ideas or real estate adventures. Remember: There's more to investing than dividends, stocks, and bonds. You'll learn about all of it (and in accessible language) in this book.
Another finance and investment classic, this book works with metaphor and parable to illustrate personal finance and investment basics. The book walks readers through finding and getting money, teaching them how to keep that money and, finally, how to turn that money into more money. It's a quick and entertaining read - which, frankly, is a novelty in the world of investment tomes.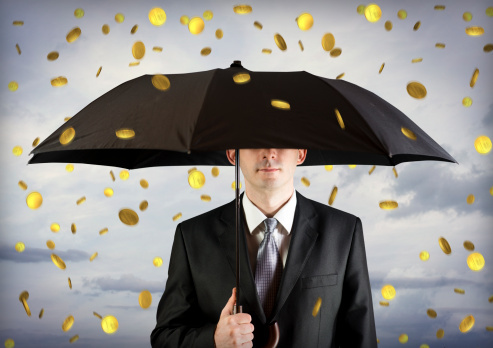 How did you learn to make it rain?
Do you have a book on your shelf that you believe every new investor "must read"? Tell us about it!
Erin Steiner writes about personal finance, pop culture and a variety of other topics all over the Internet.
Beginner
0 Users Collected
Post Topics
Download Our Free eBook
And subscribe to our MarketHeist Guides newsletter!