Utilizing Data Management Techniques to Keep Track of Your Stocks
If you're just a beginner at stock trading, you may not find it necessary to use data management software to track financial data. Most platforms used to buy and sell stocks keep a detailed transaction history, current positions, and track up-to-date stock prices all from within the software or Web service. However, as you diversify your portfolio and take on multiple positions, data management can become an important aspect in whether or not you're successful.
Let's take a look at a few data management techniques for keeping track of your stocks and other financial data.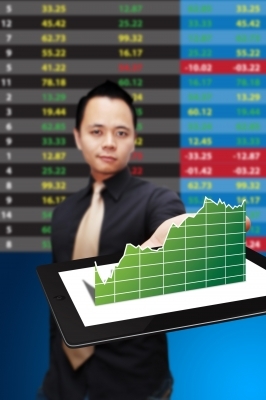 Not using data management to track financial information can mean the difference between a profit or a loss.
Virtual Stock Market Services
If you don't have access to your financial data or stocks online already, you can use a mock stock trading program to keep track of your positions and the amount of shares you hold. Services such as our very own MarketHeist enable you to trade stocks in real-time using a "virtual portfolio." Simply duplicate any purchases you make in the actual market, and you can track the stock price, gains, and losses all through the training program.
Mock stock trading programs are perfect for beginner stock trading, as you can develop your portfolio and positions without having to commit any actual funds. You can complete tutorials, access a variety of investor resources, and join discussion groups to talk strategy and ask other investors for advice. Mock stock trading is a great way to learn the market without having to take any risks.
Data Management Services
If you're a broker who handles the investments of your clients, you most likely have a lot more data to track than the average individual investor. If you're not already using software or a big data integration provider to keep track of your data, you run the risk of losing important information or missing opportunities to turn a profit.
An article published on the Syncsort website titled "How to Unlock Big Data's Big Potential" goes into further detail about the benefits of using a data integration provider. If you or your business plans on managing big data, it's a good idea to start looking into data management services before implementation becomes a headache.
Using data management services can help track financial and reference data, regulations, run risk and trading analytics, and scale as you and your business or client base grow.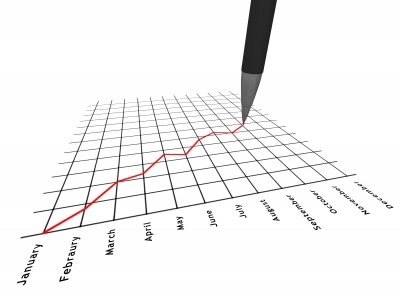 Information now moves at the speed of light. Tracking your positions using paper is no longer an option if you want to stay ahead of the game.
How Big Data Can Help
While it may not apply so much to beginner stock trading, big data providers can help make your trading decisions easier when it comes to relying on mass amounts of data. As an article on FuturesMag.com points out, "The futures industry now finds itself in a situation of ballooning data volume and low-latency, or even ultra-low-latency, access. As with nearly all things technological, we have progressed rapidly in an impressively short time period. Trading decisions now hinge on a huge quantity of market information."
While it wasn't too long ago that stock traders were relying on paper and graphs to analyze market data, this is no longer the case. Whether you're an individual investor or the owner of a brokerage, it's important to jump on the data integration train for you and your clients before it's too late.
Brian Flax is a freelance writer based outside of the Washington, D.C., area. He holds a master's degree in education technology and a bachelor's degree in entertainment business from Full Sail University. Brian is experienced in a variety of topics, including business management, Internet technology, and finance.
Image courtesy of watcharakun / FreeDigitalPhotos.net
Image courtesy of Danilo Rizzuti / FreeDigitalPhotos.net