When you think about investing in stocks, big data probably doesn't come to mind. But the stock market - and the millions who invest in it - is not oblivious to the impact big data is having on the world of business.
Big data is a loosely defined blanket term for mountains of data - called sets - that are so large, they simply can't be analyzed, or even stored, as a single entity. Database management tools and processing applications capable of handling the sheer volume were created and integrated into only the biggest and most well-resourced firms. These companies quickly reaffirmed the old adage that knowledge - or in this case, data - is power. Now, the world of investing is in on the secret as well.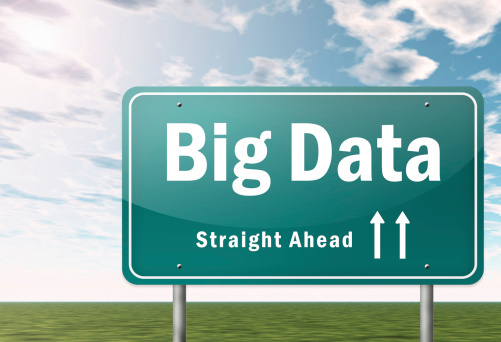 Big data has affected every aspect of business - and investing is no different.
Big Data for Everything Else - Why Not Investing?
Big data has been used by major institutions to improve marketing and advertising campaigns by analyzing masses of customer information. As described in "The Internet of Things: Big Data is About to Get Bigger," it is central to connecting programs and devices in order to make your life easier.
But the concept of harvesting big data has also been utilized by investment firms. Major Wall Street banks and hedge funds have collected massive amounts of data and had analysts boil off all but the parts that are useful in spotting investment trends and patterns. Some claim that without big data, the recovery from the financial crisis would have been even slower.
Investing in Supplementary Technology
Big data requires a lot of elements to work correctly. By investing in the industries and companies that make big data possible - mass storage, data harvesting, cloud services, analytics - a wise stock market investor can spread his bets out over a wide range of firms - and even sectors - all in the big data category. If you invest in secure servers, databanks, data-mining firms or cloud-storage facilities, you're betting on big data.
Investing in Big Data
Finally, it's not just possible for big firms to use big data to help with their investments. It is also possible for regular people to invest in big data itself. Big data firms have received nearly $5 billion in funding since 2008. Some of that funding comes from venture capitalists. Some comes from parent companies. But huge portions of it come from - you guessed it - private investors betting that big data can bring big profits down the line in the stock market.
Big data is big business. A boon to marketers, advertisers and analysts for years, the stock market is now home to several companies that specialize in big data. But even average investors can get in on the action - especially if they invest in companies that support the big data industry. For savvy investors, big data can mean big bucks.
Andrew Lisa is a freelance financial writer. He covers investing and the big data movement.