The stock market works in real time, and luckily so can you. An investment in a computer is an essential purchase for people who are serious about trading. Although your current computer will probably suffice for a while, there are specific things to look for when it's time to upgrade. If it's covered at all, the type of computer you need is glossed over in most of the books about investing for dummies.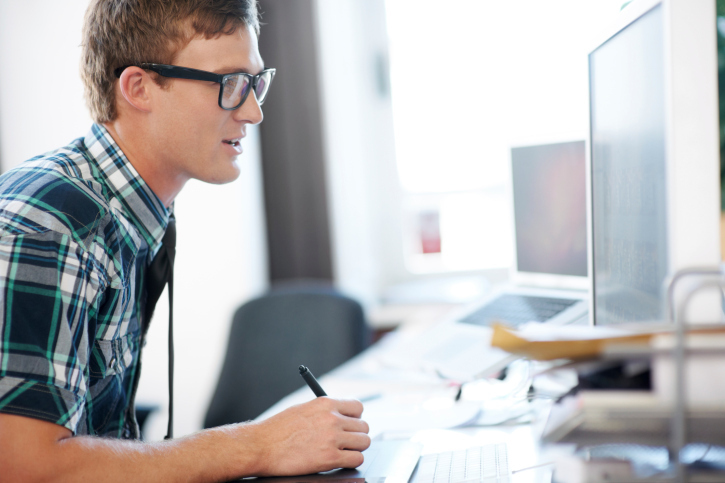 Every serious trader needs a good computer.
Look for the following traits when buying a computer for trading:
Speed: When trading, seconds count. You simply cannot have a slow, sluggish machine dragging you down. Your computer's speed is determined by its processor. The first processor, the Intel 4004, was 740 kHz and processed 92,000 instructions per second. Today's multi-core GHz processors can handle 100 billion instructions per second. If nothing else, get a machine with a fast processor.
Power and Memory: Your computer needs enough muscle and memory to run several large, active software programs simultaneously. If it's not strong enough and doesn't have enough storage, your computer will struggle and crash (always seemingly at the wrong time). Hint: Although they're obviously not as portable, desktops are almost always more powerful and come with more storage.
Multiple-monitor Capability: Many traders who play the stock market use multiple monitors. You probably don't need more than one monitor starting out, but you're going to want the chance to upgrade in the future.
A Few Good Options
Consider the following suggestions when shopping for computers. As described in this article about tablets for trading, investors on the go have different requirements. But for the purposes of this article, only traditional computers will be profiled.
ASUS Black 17.3 G750JM-DS71 Laptop PC: Fast, powerful and fully portable, this monster's hard drive comes with a full TB of memory. Its quad-core processor redefines speed.
iBuypowerBB675R: With a fourth-generation Intel Core i7 processor and a full TB of memory, this machine is robust enough for any trader - and it simply looks awesome.
The X500 Package from Orbital: This machine is designed specifically for traders. With four 21.5" LED backlit monitors, this trading platform was designed to enhance your stock market experience without breaking the bank.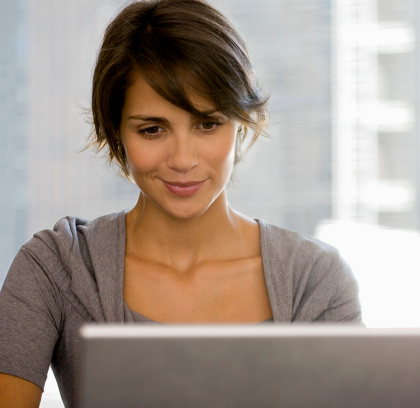 Laptops are obviously more portable, but they generally aren't as powerful as desktops.
Trading in the stock market requires a head for numbers, good timing, a well-thought strategy and a good computer. If you're serious about trading, you don't need a cliche book about investing for dummies; you need a machine that is powerful, fast, has plenty of storage and is customizable. A little luck never hurts when trading, but a great computer will go a long way to improving your prospects.
Andrew Lisa is a freelance financial writer. He reviews trading technology and business machines.