Investing in stocks can be intimidating and overwhelming. It is natural to seek out help, advice or consultation for beginners who are seeking to enter the stock market. But for the average novice, is it necessary to enlist the services of a financial analyst? First, know what a financial analyst is and how they can help you.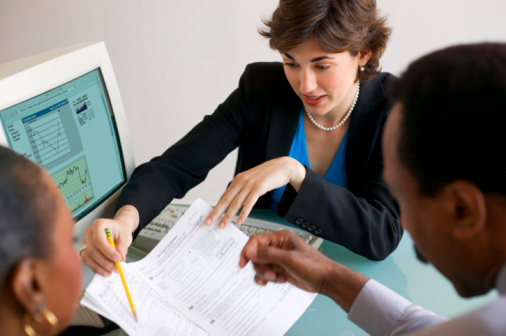 Financial analysts are specialists who are frequently employed by businesses.
What They Do
Financial analysts rate securities such as stocks or bonds for businesses and individuals who are considering positions in the stock market, such as "buy," "sell" or "hold." They write reports and work through the process of analysis and categorization. They obtain information from a variety of sources, such as public records, company filings and their own investigations in an attempt to calculate the value and projected value of a given security.
Credentials
Financial analysts must go through a range of educational and regulatory hurdles to qualify for the job. They must have a bachelor's degree, but - in order to achieve the best jobs at top firms - many pursue master's degrees. They must pass the General Securities Representative Exam and pass the Series 86/Series 87 Exam. Many top firms prefer analysts with the coveted Chartered Financial Analysts designation.
Who Employs Them?
As discussed in "Six Careers that Are Great for Introverts," many businesses with vested interests in the stock market hire financial analysts. But individuals also hire them, often when making dramatic changes to their portfolio or reallocating assets.
Not to Be Confused
Don't confuse a financial analyst with a financial planner or a stock broker. Financial planners work with individuals to help them allocate and distribute their money in a way that is beneficial to their specific goals. In order to buy or sell stocks, you must pay a stock broker a commission to execute the trade for you. Stock brokers can be full-service brokers who offer council and advice, or discount brokers who simply execute trades. These commonly encountered professionals are not financial analysts.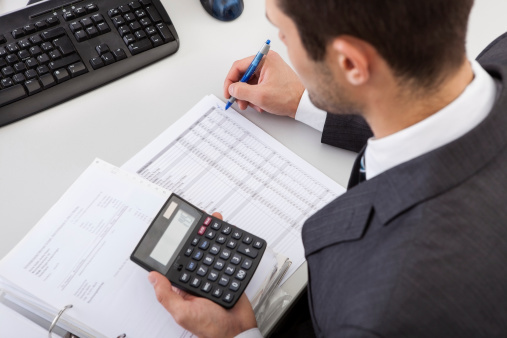 Financial analysts must past a series of regulatory tests.
Financial analysts are specialists in the financial sector. Their jobs are difficult and very competitive. They make a very good living. Why? Because they charge a lot for their services. They work for businesses in the analysis of market and industry trends in specific sectors, on both a macro and micro economic level. If you're a beginner who is investing in stocks for the first time, does that sound like services you'll require? Every dime you pay a specialist is one you're not investing, so think hard before you hire.
Andrew Lisa is a freelance financial writer. He covers the stock market and the financial sector.