When stock market players back up their data, they're making an investment in protecting their investments. A sudden loss of data is a major and traumatic setback for anyone. But for investors, the threat is greater than the risk of losing precious photos, sensitive personal data or work. When investors fail to safeguard against data loss, they risk losing access to accounts that were verified on their computer, the precious research they've conducted, as well as their all-important records.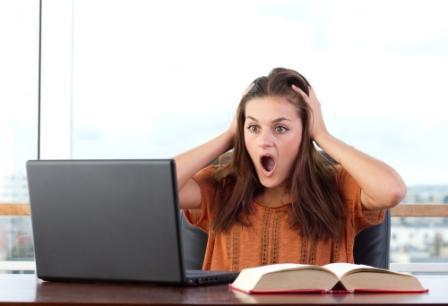 Data loss can be especially catastrophic for investors.
The Realities of Data Loss
One of the first rules of the stock market basics is to protect your investments. This can be done through hedging against uncertainty in the market, diversifying your portfolio, insuring bonds or - in this case - by actually protecting your investments from the very real threat of data loss. Data loss can be the result of hardware failure (your hard drive crashes, you spill coffee on your computer, etc.), theft, fire, flood, a digital security breach or several other scenarios that happen too frequently for savvy investors to ignore.
The Options
As discussed in "5 Best Practices for Network Configuration Backups," it is vital to back up each machine associated with any network. But the reality for many private investors is that a single machine may be the backbone of the operation. In this case, there are generally two options for protecting your data: physical backups to an external source or cloud storage.
Physical Storage
Although disks or CDs were the backup of choice until fairly recently for those involved in stock investing, most physical data backup will now involve an external hard drive. It could be a small thumb drive or flash drive, or a multi-terabyte standing unit, but physical storage means exactly that - duplicating your data onto a second (or third) physical, external device. Unless you store your drive at another location, this does not help you in the case of fire, flood or theft.
The Cloud
Remote hosting - commonly called "cloud storage" - involves transferring your data digitally to a third-party whose servers are somewhere else - hopefully somewhere very secure. The benefits of cloud storage are that a professional company maintains your data in a facility that is fireproof, temperature controlled and secured both digitally and physically better than you ever could. Also, unlike physical backup, cloud storage can be set to back up your machine - and all your stock investing data - automatically.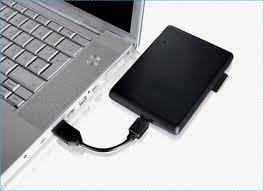 External hard drives don't protect against flood, fire or theft.
The stock market basics dictate a strategy based on prudence. But no matter how careful you are, losing data is a reality that can't be totally prevented. Stock investing requires research, repetition and strategy, all three of which are locked in your data. If something happened, could you recover? Don't wait to find out.
Andrew Lisa is a freelance business writer. He covers personal finance and business technology.