So you have a knack for stock investing? Think your hobby could become a lucrative career? Well, the financial world has a lot of options for you. But be warned, it's going to be competitive, fast-paced and stressful. Investing in stocks as a career, however, can also be rewarding, challenging and lucrative. But it will require a great deal of preparation in the realms of education and testing.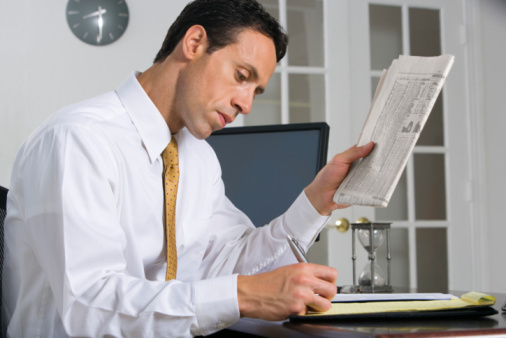 A career in stock investing can be lucrative and exciting.
Education
As discussed in "Majors That Employers Look for the Most," several academic paths can serve as the springboard for your ascent into a career in investing. Business management studies can prepare you for a range of entry-level jobs that can lead to lucrative financial careers, including market research analyst. Finance degrees can lead graduates on career paths such as personal financial advisor and financial analyst.
Tests and Licenses
The financial sector is governed by strict laws and regulations. Certain jobs require specific licenses that can only come after tests have been passed. There are many exams for many different specialties. Like the Bar Exam for lawyers, you only need to pass these difficult exams once.
To become a general securities representative, you must pass the Series 7, which is required to buy and sell securities in the United States. The Series 3 is required in order to register with the National Futures Association, to trade commodities or to trade futures contracts. The Series 26 is required for those wishing to act as the principal for investment companies and annuities activities. The Series 6 enables you to conduct business in both investment company and variable contract products.
Internships
Internships are a great way to get real-world, hands-on practice in the fast-paced world of stock investing. Internships can be paid or unpaid, but either way, you'll be paying your dues. These gigs can lead to dream jobs, and first jobs after internships almost always pay more than similar grads could make without having been an intern. Shoot for between 200 and 400 hours of combined service, and display your internship prominently when it comes time to search for a "real" job in the world of investing in stocks.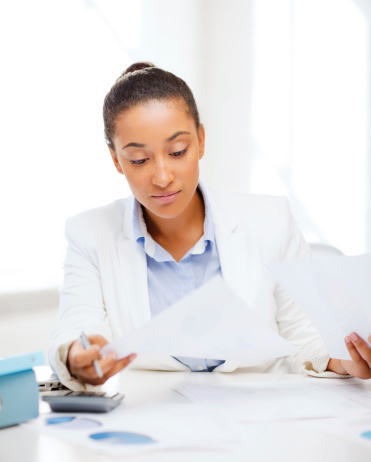 There are many paths for talented people who want a career in the world of finance.
Careers are made every day by ambitious, talented people who want to turn their love of stock investing into a career. Investing in stocks for yourself, however, is a whole different ball game than going pro for a big-time investment bank, brokerage house or financial firm. But if you study hard, get an internship and stay focused, you could be on you way to living your big-money dreams.
Andrew Lisa is a freelance financial writer. He covers the stock market and financial careers.