In the digital age, investing in stocks almost always involves sending sensitive data over the Internet and, therefore, exposing it to the danger of accidental leaks or intentional breaches. When buying and selling on the stock market, you are - by the nature of investing itself - revealing the kind of data that is the most desirable to hackers, digital scammers and identity thieves, specifically financial and personal information. Keeping your data safe is always important. When it comes to the kind of data necessary for investing in stocks, however, an extra level of attention is required.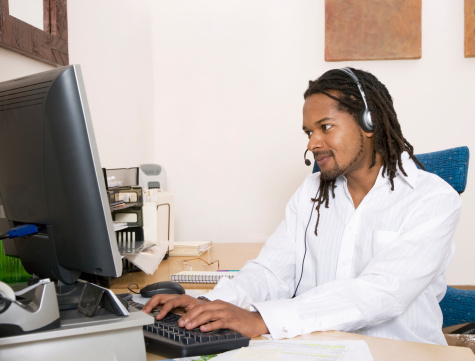 Protect yourself with security software and password protection.
Data Security: Nothing New in America
An article titled "Privacy has Been a Concern in the United States Since the Very Beginning" points out that concern over data security is nothing new. The Founding Fathers were so focused on security regarding personal data, in fact, that they guaranteed its protection by including the right to privacy into the Bill of Rights in the Fourth Amendment to the Constitution - although they referred to "data" as "papers and effects."
Protect Yourself
First and foremost, use security software that not only protects against malware and spyware, but also installs a firewall on your computer. You don't need to know much about computers to provide this layer of protection. Always secure your WiFi with a password that locks out unauthorized users. Don't click random links, never provide information from requests via email and don't respond to suspicious emails, even if they appear to come from your financial firm, bank or third-party money gateway such as PayPal.
You Can Only Do So Much
The reality of data security is that once you make sure things are secure on your end, you can only do so much regarding the security of your investment firm (which is far more likely to be targeted by hackers). A recent article points out that even major, stable, established retailers, sellers and financial firms - such as Fidelity National Services, eBay and Target - can be attacked and breached, putting the data of millions of customers at risk.
While this is unsettling, the reality is that large firms like this almost always take immediate steps to fix the problem and compensate victims. When investing in the stock market, use a brokerage firm (by law, all stocks must be bought and sold through a licensed stock broker) that is large, reputable and that has the resources to defend against breaches and deal with any issues that do arise.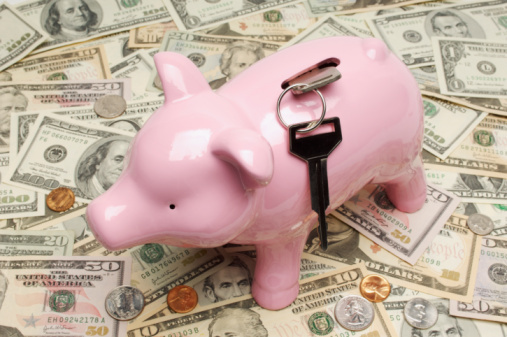 The biggest investment firms work hard to keep your data safe.
Although media portrayals make it seem as if data theft from large firms is a constant threat, these institutions invest millions to hire the most qualified experts and invest in the best hardware and software available in the defense of your data. Use common sense and basic protections on your end, and invest with firms that are large enough to absorb the impact of a significant breach.
Andrew Lisa is a freelance business writer. He covers personal finance and stock investing.