With stock investing, timing is everything - and most days, getting it right can take a very long time. Hours spent stationary, poring over charts, stats and movements is great for your strategy but horrible for your body. If your body is going to keep up with your mind, office ergonomics are a must.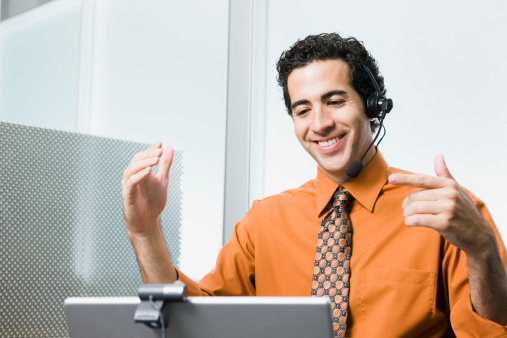 A comfortable work environment can make stock investing much more exciting.
Sitting on a Good Investment
With the exception of huge dividends, a good chair is the best friend of someone who makes money from stock investing. The place where you park for countless hours is not the time to play it cheap - but you don't have to spend a fortune, either. There are a range of ergonomic chairs for under $100 at most big retailers' websites. Try to spend just enough to get free shipping, which is usually around $50.
Height-Adjustable Furniture
A sedentary lifestyle can contribute to all kinds of health risks, including obesity and heart disease. Successful stock investing entails a lot of sitting in front of a computer. But with the simple addition of adjustable furniture, you change change positions without interrupting your work. Just moving from sitting to standing alone can dramatically reduce the problems associated with static positioning.
Lighting Is Everything
The right light can mean the difference between a comfortable work day and one fraught with headaches, fatigue, irritability and trouble focusing. Don't rely on overhead fixtures. Add bright, focused, personal lighting to your workspace to remain alert and focused without straining your eyes.
Monitor Height
Ideally, the top of your computer monitor should be at or near eye level. Any more or less and you not only strain your eyes, but you risk slumping posture, which negates the whole point of having a good chair and desk. Monitor arms allow you to adult the height of your screen so it's always at the perfect height, leading to greater comfort and greater efficiency.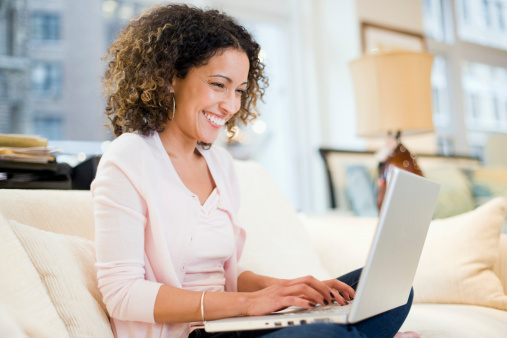 Stock investing requires a lot of sitting behind a computer screen - get comfy!
Even if you're seeking short-term gains, investing is a long process and a day-to-day grind. Uncomfortable office furniture and accessories can lead to back pain, leg pain, strained eyes and serious problems in the wrists and hands. You're investing in the stock market to invest in your future. Take the time to invest in your body. Comfort is not a luxury, it's a necessity.
Andrew Lisa is a freelance writer who covers home business and office management.