Investing in stocks requires a broker to legally make the trade on your behalf. Low-cost firms provide only that service, but for more serious stock investing, a broker becomes a familiar, trusted figure in the investor's life - like a doctor or a barber. Just as with both of those occupations, when you find a good broker, you don't want to let them go.
Brokers do more than make trades. They offer advice, help develop your strategy and adapt that strategy as time moves on. The broker/investor relationship is about trust, and that trust should start with a meeting. In the modern age, the initial meeting can take place online. Follow this guide to conducting an online interview with your broker.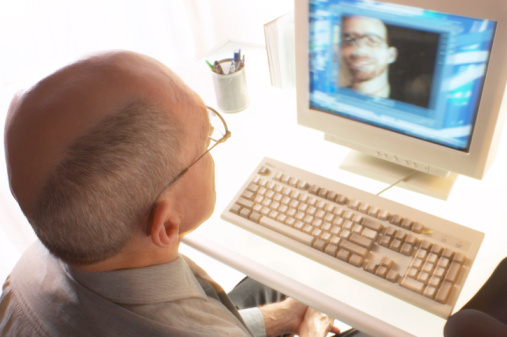 You can have a professional meeting with your broker without leaving the comfort of your own home.
Formality and Appearances
As discussed in "Why Online Meetings Are the New Normal," online meetings carry the same weight and should be treated with the same seriousness as an in-person meeting. Be on time and practice formality in speech, dress and environment. Just because you're lounging around your house doesn't mean you should dress like it. If you would shower and put on a shirt and tie for an in-person meeting, do the same here.
Don't chew gum, pay attention to grooming and be mindful of your background. The area behind you should be blank (a wall) or neat and professional (an orderly bookcase).
Be Prepared
Part of the online call is getting to know your potential broker and letting him or her get to know you. This is the person who will be investing in stocks on your behalf - you must have a list of questions regarding his or her background and philosophy, and finally, about what you want, expect or believe. Prepare more questions than you plan to ask, and mention any philosophical or ethical issues you have regarding stock investing.
Content
Although you shouldn't fly by the seat of your pants, don't be too rigid, either. Prepare an outline, but let the conversation develop naturally around it. It is here that you'll find out what commission your broker makes, what percentage they'll charge you, how much their consulting services cost, what their minimums are and how account withdrawal works.
No matter how friendly you and your broker become, stock investing is business. He or she is in it to make money, as are you. You can bet that the broker has his or her bases covered regarding fees and income - you should, too.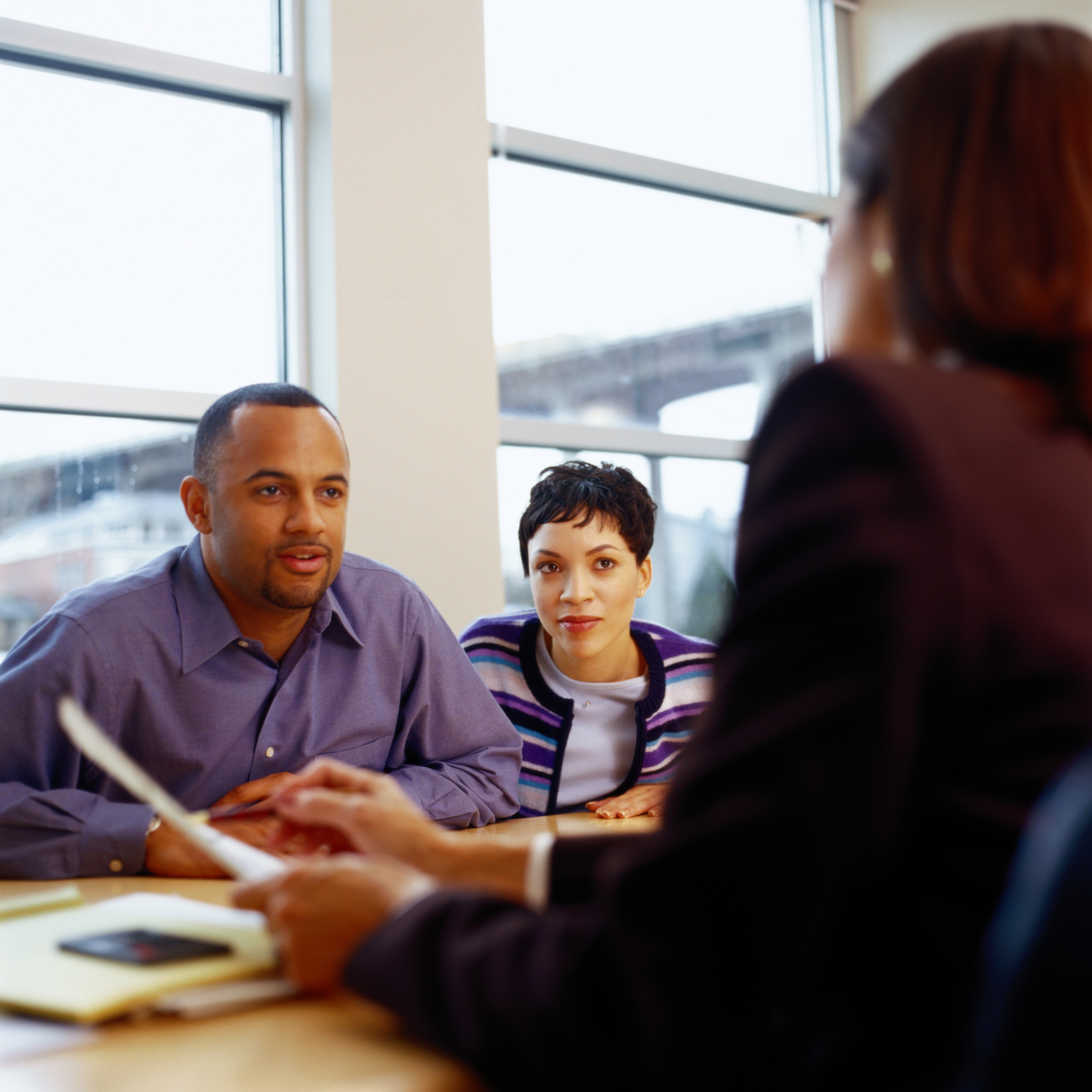 A good broker is a trusted, long-term figure in an investor's life.
Choosing a broker is a monumental - perhaps lifelong - endeavor. It requires a meeting, but that meeting doesn't have to take place face to face. It does, however, have to be treated with the same level of seriousness and formality that a traditional meeting would carry. We've advanced so far that the technological part is now the easy part. There are a million free online meeting services with reliable VoIP video and audio - the hard part is, as it's always been, nailing the interview.
Andrew Lisa is a freelance business writer. He covers stocks, investing and small business.